GUARANTEED SECURED CHECKOUT WITH:
   ARE YOU TIRED OF SHAVING?  
RECENTLY RESTOCKED - ORDER NOW!
Tired of having the hassle of shaving?... look you're not alone. This is a common frustration for many people as its time consuming and having to buy razors can be costly. 
Our IPL laser hair removal device works on any body part in just minutes! 

😍


including the face and Brazilian area. Utilizing clinical-grade technology that is certified for safe and effective hair removal that can be done from the comfort of your own home!
HOW DOES IT WORK?
✅ Light energy from IPL is absorbed by the melanin in the hair, which then turns to heat and destroys the hair cells. This causes hair regrowth to slow down significantly after each treatment. 
✅ This allows for salon-luxury laser hair removal, not only from the comfort of your home, but also in a fraction of the time and cost of in-clinic IPL laser treatments!
✅ Our technology is derived from the same used in professional salons. This handset  utilizes clinical grade technology that is certified for safe hair removal at home. There have been numerous clinical studies conducted that demonstrate the safety and effectiveness of IPL for hair removal. 
BEFORE/AFTER RESULTS! 😍
IPL LASER HAIR REMOVAL FEATURES/BENEFITS:
✅ Two flash modes: Single flash for small or curvy areas such as the underarms, knees, or face and continuous flash to accommodate for larger areas like your legs and back.
✅ Quick and effective: It only takes 5 minutes for a small patch and as few as 30 minutes for full body treatment.
✅ Gain without pain: Our IPL laser hair removal device provides you with a gentle experience and a pain-free treatment from the comfort of your own home.
✅ Continuous saving: It costs less than one salon laser treatment! and will last you for up to 10 years giving the same results.
✅ No more shaving: Say goodbye to the hassle of shaving all the time.
HOW TO USE YOUR IPL LASER HAIR REMOVAL DEVICE™

1. Ensure you have shaved the area you are going to be zapping!
2. Plug the handset into power, the power button will flash green on the rear of the handset - press once quickly to turn on. (Do not hold the power button, just press once).
3. Press the power button again to increase intensity (up to level 5). Always start on level 1 to test your sensitivity.
4. Place the device head flat against the skin and press the big button on the front to ZAP.
5. Zap once and move around the area, not missing any spots.
6. Repeat 1 x per week, for 8 weeks for best results.
Step 7. Enjoy silky smooth hairless skin! 
Package includes: 1x laser hair removal device, 1x box, 1x wall plug charger, 1x instructions manual
ORDER TODAY TO RECIEVE FREE SHIPPING

The IPL Laser Hair Removal Device has helped many customers get their skin looking & feeling amazing! Order yours now and receive 50% off for a limited time only!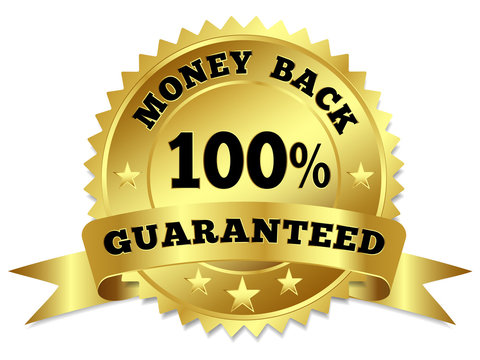 OUR GUARENTEE 
We offer a risk-free 30 day money back guarantee. If you don't have a positive experience for ANY reason, we will do WHATEVER it takes to make sure you are 100% satisfied with your purchase.

*Due to recent increases in high demand, please allow up to 14 business days for your order to arrive, thanks!


FREQUENTLY ASKED QUESTIONS 
IS IT SAFE?
Yes, it is 100% safe! There have been numerous clinical studies conducted that demonstrate the safety and effectiveness of this type of hair removal. 
DOES IT HURT?

No! One of the biggest advantages of lush skin over other forms of hair removal is that it is pain-free. 
HOW MUCH TIME WILL TAKE TO SEE THE RESULTS? 
Objective studies show significant hair reduction in as little as 4 treatments after first session. After these four treatments, you can enjoy the freedom of smooth skin for up to two months between treatments. 
IS IT PERMANENT? 
Our Handset offers extremely long lasting results however no form of IPL or laser hair removal is permanent, even at the clinics. However To maintain long-term results we advise using our Handset once a week for 8 weeks, then just once every few months for maintenance.
DO I HAVE TO SHAVE BEFORE USING THE PRODUCT?
Yes, we recommend shaving the areas you wish to target before using your handset.
HOW OFTEN DO I NEED TO USE IT? 
We recommend using your handset once a week for the first 8 weeks. After this period we recommend using your handset once a month, for 2 months or until satisfied. If you would like to maintain hairless, smooth skin, we recommend using your handset once every 2 to 3 months, or as needed.
DOES IT HAVE A BATTERY?
This is advanced version of IPL producing 500,000 flashes. There is no battery that can effectively sustain this level of output for continuous use, therefore the device needs to be connected to the power supply whilst in use.
CLICK ADD TO CART TO ORDER YOURS NOW!