GUARANTEED SECURED CHECKOUT WITH:
LED Selfie Ring Light With Tripod & Phone Holder
 Do You Love Taking Selfies?  
RECENTLY RESTOCKED - ORDER NOW! 
Take photos to the next level and get that perfect picture with our Selfie Ring Light, we have multiple sizes to choose from as this is perfect for someone who is into portraits, beauty and make-up or photography/videography.
Our LED Selfie Ring Light is the must have accessory you need to capture some quality up-close shots and videos. 
The ring lights purpose is to cast an even light onto the person. This reduces shadows in the face and minimizes blemishes, while illuminating the eyes. This is why ring lights are commonly used in portraits, glamour-shots & videography.
WITHOUT/WITH RINGLIGHT: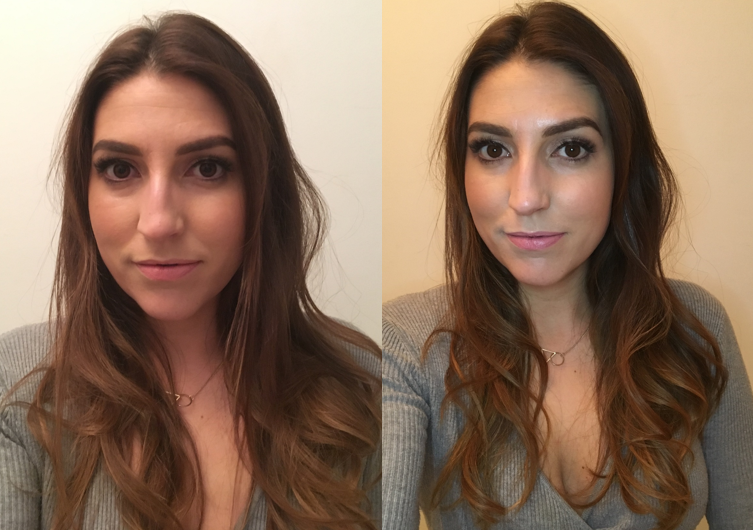 LED RINGLIGHT WITH TRIPOD™ FEATURES/BENEFITS: 
✅ 3 Color Temperature Setting: white light, neutral light, warm light. You can also adjust the brightness for each setting to your liking.
✅ Adjustable Phone Holder: You can easily move the phone holder around to get different angles for pictures. You can also turn the light on an angle.
✅ Multi-Functional: Suitable for applying make up, recording videos and photography.
ORDER TODAY AND RECEIVE FREE SHIPPING
The LED classic ring light With tripod has over 10,000 happy customers! Order yours now and receive 45% off for a limited time only!
CLICK ADD TO CART TO ORDER YOURS NOW!
OUR GUARANTEE
We offer a risk-free 7 Day money back guarantee. If you don't have a positive experience for ANY reason, we will do WHATEVER it takes to make sure you are 100% satisfied with your purchase.
*Due to recent increases in high demand, please allow up to 14 business days for your order to arrive, thanks!*
FREQUENTLY ASKED QUESTIONS 
Q: What Is The Difference Between LED Lights And Regular Lights? 
A: LED stands for Light Emitting Diode, and though they look like a bulb, they're actually not! They're a tiny semiconductor that is encapsulated in plastic. LEDs use a tiny amount of power, making them a much more efficient and long-lasting source of light. 
Q: Is This Good For Applying Makeup? 
A: A ring light is the best option for applying make-up. If you're in a room with poor lighting, it can be really difficult to see how your make-up will look once you step into natural light. No-one wants over applied foundation or the dressed 'tide-line.' An LED ring light and its ability to replicate natural lighting ensure that you step out looking your very best. 
CLICK ADD TO CART TO ORDER YOURS NOW!